Projects
Power Quality Analyzer PQI-96
PQI-96 is a modern digital measurement instrument, providing accurate three-phase measurements of AC electrical quantities. It also enables power quality assessment according to present standards.

The Power Quality Analyzer PQI-96 is intended for continuous measurements of electrical power and power quality parameters in three-phase AC networks. It can be used to control the conformity of power quality with EN50160 norms.
More ...
Current Transformer SHTT-0.95
Current transformers SHTT-0.95 is intended to be used in systems of electric technical record-keeping and revenue metering with nominal grid voltage up to 0.95 kV.

SHTT-0.95 is designed to simplify and accelerate the installation in switchgears of various types and technical conditions.

Current transformer SHTT-0.95 is listed in the National Register of Measuring Equipment under the number 57345-14.
Recalibration interval is 8 years.
Current measuring transformers complie satisfy the requirements of GOST 7746 and technical regulations of the Customs Union 004/2011.
More ...
IEC-61850 Process Bus Analyzer
The IEC 61850 Process Bus Analyzer provides on-line analysis of data streams in IEC 61850 Process Bus, including sampled values data streams (IEC 61850-9-2 / 9-2LE) and GOOSE (IEC 61850-8-1).
The Analyzer is intended for type, routine, FAT, SAT and other tests of IEC 61850 Substation Automation Systems (SAS) and components of SAS, including communication network, separate IEDs, communication network equipment (Ethernet switches), etc.

The device has a portable form factor enclosure resistant to shocks, precipitation and temperature variations.
The Analyzer contains the following interfaces: Ethernet ports (copper and fiber optic), touch screen, IRIG-B synchronization interface and USB interface for data export. Internal battery provides for autonomous operation.
The device offers essential and deep analysis of intensity, structure and contents of IEC 61850 communication traffic. The results are available in a user-friendly form, which is understandable without detailed knowledge of Ethernet networks technology and specifics of IEC 61850 standards.
More ...
Digital Recorder R1
Digital recorder R1 is an acquisition system for capturing and monitoring of large amounts of electrical quantities. The device is designed to receive and process digital data streams in IEC 61850-9-2 format.

Captured waveforms are saved to COMTRADE files. The files are available for download through the service port (FTP) or via USB (flash memory).
More ...
Phasor Measurement Unit
Engineering Centre Continuum together with russian leading power engineering universities developed Phasor Measurement Unit. This device complies with the new standards IEEE C37.118.1-2011 and IEEE C37.118.2-2011, and with Russian standards as well.

The devices serves as a base for Active Adaptive Grid and WAMPAC systems of new generation. One of the key specifications of the device is its ability to work with IEC 61850-9-2 data flows. Besides, the device supports IEC 61850-8-1 and IEC 60870-5-104 protocols.
More ...
Stand Alone Merging Units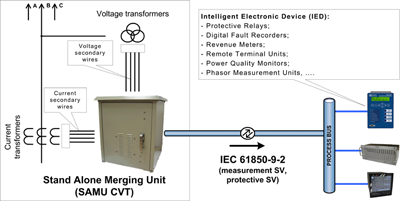 While implementing the order the company developed Stand Alone Merging Units: the devices forming IEC 61850-9-2 data flow when connected to conventional current and voltage transformers with analog outputs. Thus, the device provides high technical and economical effects connected with implementation of electronic transformers and the process bus.

The device is both protection (connection to protective winding and forming of sampled values dataflow for protection) and measurement (connection to measuring winding and forming of sampled values dataflow for measurement). The key features of the device are as follows:
complexity: the device does not require any additional elements or transitional terminals. The construction is simple both in mounting and in operating of secondary circuits and of the device itself.
installation near current and voltage transformers: it is an outdoor device, operating in the temperature range from -55 °С to +55 °С.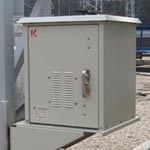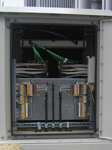 Pilot project of Digital Substation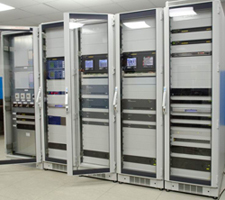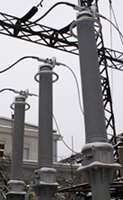 The company's experts took part in the realization of the first operating Digital Substation.

The first stage of works (2010) included implementation of optical transformers with a digital output, high-speed process communication network and IED complex with the support of IEC 61850-9-2.

In 2011 the system was complemented by relay protection terminal with the support of IEC 61850-9-2, stand alone merging units and a phasor measurement unit using a digital flow IEC 61850-9-2.
Concept of hardware and software complex "Digital Substation"


The company's experts actively participated in the development of the foundational technical document on the subject of Digital Substation called "Concept of hardware and software complex Digital Substation". The fulfilled works were highly appraised by the Customer and by the Society of Russian experts.

Within the framework of this project Russian and international standard were used, as well as the situation of power engineering sector the ways of its prospective development were taken into consideration. The further study widened and specified the standards for Digital Substation. The results of this work were taken into account at defining the technical policy of OJSC FSK on Digital Substation.