UpGrid-2013
Engineering Center "Continuum" has presented its latest developments and new trends of company activity at the international energy forum "Upgrid-2013 ", which took place from 29 to 31 October 2013 in Moscow.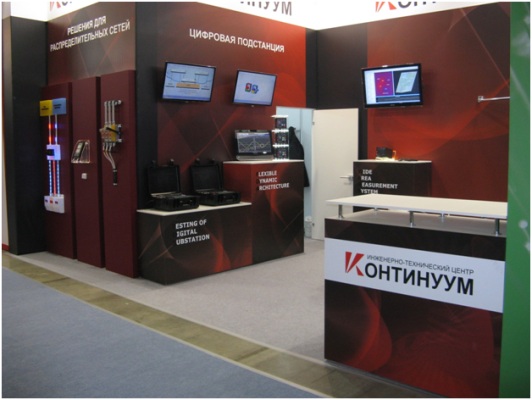 Main feature of this year exposition was the presentation of the new line of products, developed by the company specialists. It is focused on the applications within the distribution networks substations.
New product "Gateway registrar RTU-Continuum" evoked a particular interest among visitors. It is a technical solution for the efficient organization of power consumption system and dispatch control for distribution substations 6-10kV/0.4 kV.
Traditional interest in products for "Digital Substation" was also noticed. In particular, audience attention was drawn by debute presentation of the «Digital substations Testing Complex» (project was developed at the commission of "Federal Grid Company of Unified Energy System").
Regarding the results of the exhibition "Continuum" company got an award certificate.